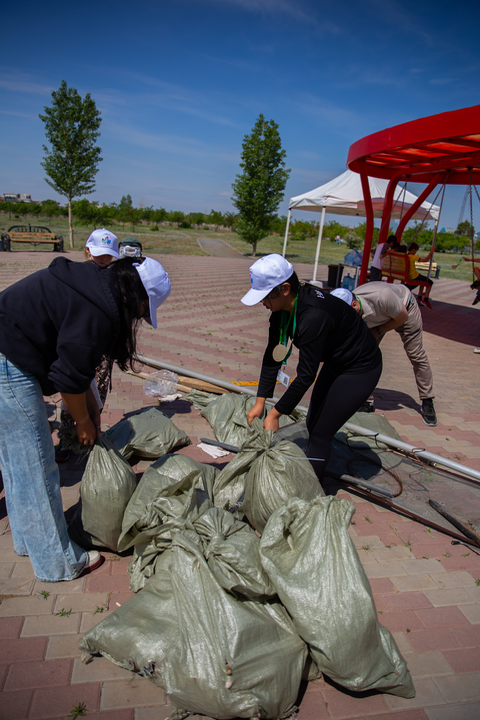 Litter picking day
On May 28th, Haileybury Astana Eco-School, in collaboration with the city of Akimat organised Litter Picking Day at the Presidential Park here in Astana.
This event was aimed to promote environmental awareness and cleanliness among the Haileybury community.
Throughout the 2 hour event, we had over 45 of our own and their parents participate in picking up litter. In these 2 hours said pupils ended up collecting over 30 kg of rubbish, which we find amazing and we are extremely proud of especially our younger students who showed great work attitude. We here at Haileybury Astana believe it to be important for our students to learn about the struggles that they will have to face throughout their life as early as possible.
These issues such as everything surrounding the environment is an important lesson for our pupils as they can lead to a more positive and engaging stance regarding environmental issues. For that reason throughout the 2 hours dedicated to litter picking our pupils helped the environment, learned something new and most importantly had fun! At the end of this event, every single eco-warrior got awarded a symbolic wooden medal.
We would like to express our gratitude to all parents and pupils for their participation and support. This was a fantastic opportunity for our community to come together and positively impact the environment. Thank you to everyone who signed up.