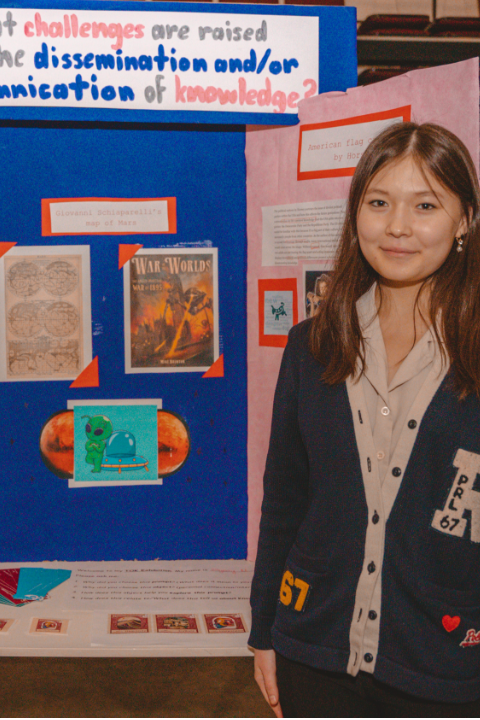 TOK Exhibition
Theory of Knowledge is a core component of the IB Diploma Programme that teaches students to learn the process through which knowledge is derived. Through TOK, students can question what they learn and what they claim to know. The course is based on 12 key concepts.
On the 2nd of March, students chose three concepts that they thought were best suited to justify the arguments about the knowledge they were making and presented them. Younger pupils and parents had the opportunity to learn more about the importance of TOK in the IB Diploma Programme and to ask their questions.

We are so incredibly proud of our Year 12 students putting on a fantastic TOK Exhibition as they developed key skills related to planning, presentation and resilience.