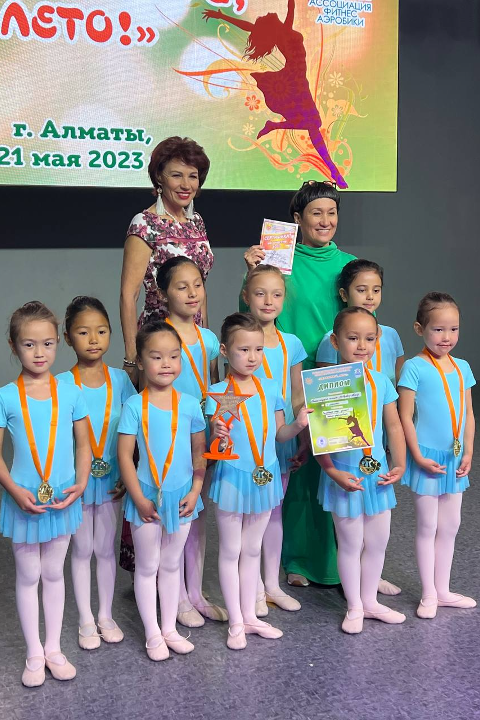 21st May marked a vibrant city festival of dance creativity, "Hello, Summer"!
We are overjoyed to share that our very own Haileybury Almaty Dance Studio took part in this exciting event. Our talented girls participated in the "Ballet Show" category and emerged victorious, securing 1st place!
Their dedication, hard work, and passion for dance truly shone on stage, captivating the audience with their graceful moves and captivating performances. We couldn't be prouder of their achievement!
A big round of applause to all the dancers, their supportive families, and our amazing dance instructors for their continuous guidance and encouragement. Together, they have made this triumph possible.
We would also like to express our gratitude to the organizers of the "Hello, Summer" festival for providing a platform for young talents to showcase their skills and promoting the love for dance in our community.
Check out our Instagram page for a glimpse of the magical moments from the festival, and be sure to give our talented dancers a well-deserved thumbs-up!