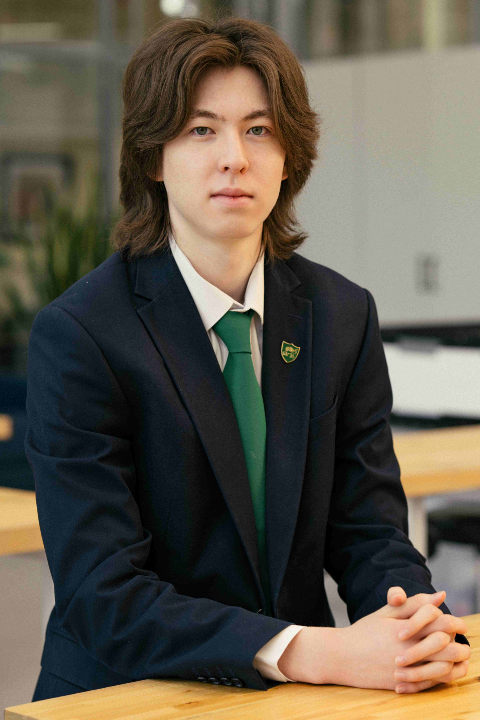 Exciting news for the academic world as Anuar, a Senior School pupil, has been offered places to study economics at two of the top 10 universities in the world - UChicago and UCL.
Anuar's exceptional academic achievements and remarkable leadership skills have earned him this prestigious opportunity.
UChicago, renowned for its strength in economics, recognized Anuar's potential and offered him a place to study economics at the prestigious institution. Along with UChicago, UCL also extended an offer to Anuar for their esteemed economics programme. Both institutions have a reputation for producing some of the most innovative and influential economists in the world.
Anuar's outstanding performance in various national and international debate competitions, including the QSDA National Debate Competition, Turan Debate Competition, and the AIS Fall debate championship, have prepared him well for this next academic journey. His leadership skills have also been honed through his role as the founder of HALMUN, an organization that provides students with opportunities to participate in Model United Nations simulations.
"I am thrilled to have received offers from both UChicago and UCL," said Anuar. "Studying economics at one of these prestigious institutions has been a dream of mine for a long time. I believe that my achievements in debate and leadership skills acquired through HALMUN have prepared me well for this next step. I am grateful for the support I have received from my family, friends, and mentors."
Anuar's exceptional accomplishments have been met with congratulations and best wishes from his supporters. This news has also generated excitement and pride among Anuar's alma mater and academic community. Anuar's future in economics and leadership will undoubtedly be bright, and the academic world will be eagerly awaiting his future accomplishments.
Let's join in celebrating Anuar's exciting news and wish him all the best as he embarks on this next academic journey. #uchicago #ucl #economics #debatechampion #leadershipskills #halmun #excitingnews