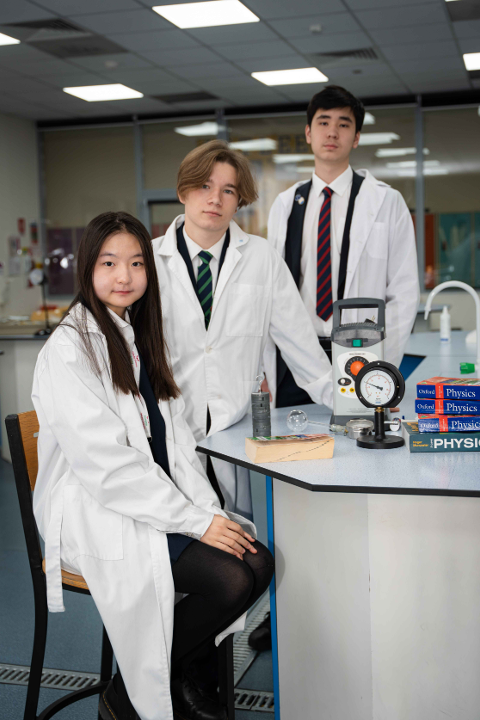 We are delighted to share the results of the Senior Physics Challenge Olympiad, and we couldn't be prouder of our outstanding students.
The second round of the Olympiad was extremely challenging, but our students rose to the occasion and performed exceptionally well.
We are thrilled to announce that Vladislav achieved a fantastic Silver Award in the Olympiad, missing out on the Gold by just one mark. Vladislav's hard work, dedication, and passion for Physics have truly paid off, and he is a true inspiration to us all.
We would also like to extend our warmest congratulations to Sanzhar, who achieved a Silver Award despite the Olympiad being aimed at Year 12 students. Sanzhar's exceptional performance at such a high level is a testament to his intelligence, skill, and determination.
In addition to this, we are proud to announce that 30 of our students achieved success in the Olympiad, with three receiving Gold awards. Congratulations to Insar, Albert and Aldiyar on this tremendous achievement.
These results are a testament to the hard work and dedication of our students, as well as the exceptional guidance and support provided by our teachers. We are proud of all our students who took part in this Olympiad and would like to commend them for their efforts.
Once again, congratulations to Vladislav, Sanzhar, and all our students who took part in the Senior Physics Challenge Olympiad. We look forward to hearing more about their future achievements in the field of Physics. #HaileyburySuccess #PhysicsOlympiad #GoldAwardWinners