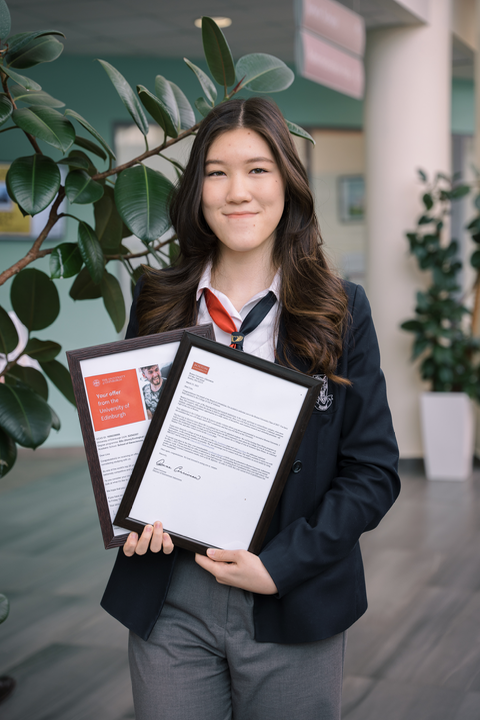 We are thrilled to share the fantastic news that Lina, one of our exceptional students, has received multiple offers to study Environmental Science at some of the top universities in the UK. Lina has received offers from Sheffield, Exeter, and Edinburgh, all of which are part of the prestigious Russell Group, as well as an offer from Lancaster University. Moreover, she received offers from Boston University and Northeastern University in the USA, and was awarded with a $70.000 scholarship annually at Brandeis University.
Environmental Science is a crucial field in today's world, with a growing demand for professionals who can tackle environmental issues and develop sustainable solutions. Lina's passion for this field and her academic excellence have led to these impressive offers, and we are incredibly proud of her.
The Russell Group universities are known for their excellence in research and teaching, and to receive offers from three of these institutions is a testament to Lina's hard work and dedication. Each of these universities has a unique approach to environmental science, and we are excited to see which institution Lina chooses to pursue her studies.
On behalf of the school community, we would like to extend our warmest congratulations to Lina for her impressive achievements. We are confident that she will thrive in whichever university she chooses and will make a significant contribution to the field of environmental science. We wish her all the best as she decides on her university and embarks on this exciting new chapter in her life.