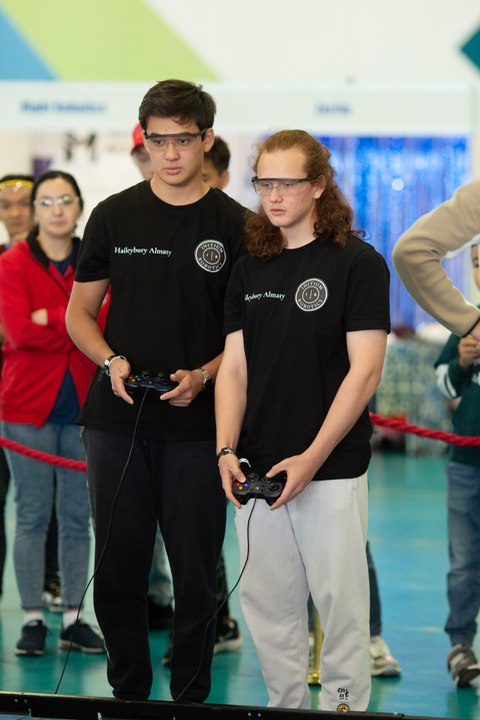 Runner-up at the FIRST Global Challenge
Our talented Haileybury Almaty robotics team represented our school and country at the prestigious FIRST Global Challenge and secured 2nd among 50 teams from across Kazakhstan!
This year's competition focuses on solving some of the planet's most pressing challenges, aligning with the 14 Grand Challenges for Engineering.
We gave it our all and reached the finals, where we faced a tough battle against the NIS team. Our team showcased top-notch skills and performance that left us in awe. Their confidence has soared, knowing they can achieve excellent results in future competitions.
This journey has only fueled our motivation to come back stronger and win the next competition!
During the qualifying rounds, we dominated the competition, leading by a significant margin.
But that's not all! In addition to 2nd place, we also clinched two remarkable awards: the Best Engineering Work and the Best Qualifying Team that didn't lose a single game.
We couldn't be prouder of our team's dedication and spirit! Let's celebrate this achievement together!