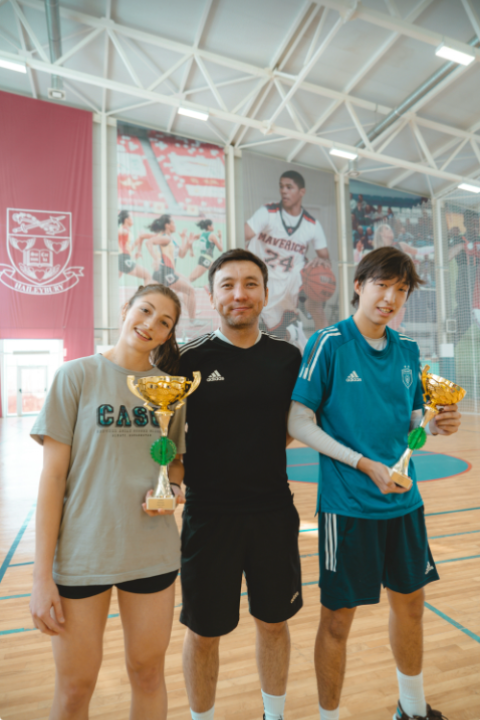 Achievements of Sports Department
During the first term, our Sports Department held several championships and took part in international competitions and we can't wait to share it with you!
In October, pupils and Housemasters from Haileybury Almaty visited our school to take part in a football competition. Our Girls' and Boys' teams won every match. Later, both football teams went on to take part in the CAFA Football Championship. The Haileybury Astana girls and boys' teams won 1st and 3rd place, respectively. In addition, four of our pupils were awarded All-Star honours: Lucia (Year 13), Asel (Year 13), Karim (Year 11) and Madina (Year 10).

In November, we held our first swimming competition for the last two years. By competing with a local swim club, our swimmers were put to the test and showed remarkable results. For many of our swimmers, this was their first competition and it was a great learning experience!

Then pupils from Years 10-11 and 12-13 participated in a House Futsal competition. Congratulations to the Edmonstone House for winning the Girls' and Boys' groups.

There will be more tournaments and competitions next term. We look forward to hearing great news from the basketball teams!