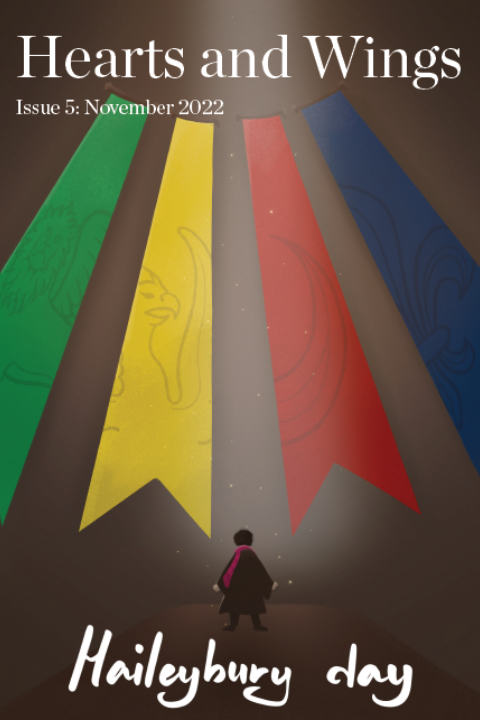 "Hearts and Wings" Fifth Issue
We are delighted to announce that "Hearts and Wings"'s 5th edition is now officially published!
Hearts and Wings is a school newspaper run by IB students that highlights school updates and discusses world news.
The first term's events were covered in this issue. The main topic was Haileybury Day, and other events were the selection of new school prefects and Languages Day, as well as the COBIS competition and Football games.
Our talented artists designed "Hearts and Wings" themselves, from the cover to the pages. The cover depicts Haileybury's four houses, alluding to Harry Potter.
Not only the IB students but Year 10 and 11 also worked on this fabulous issue. We are grateful to everyone who has contributed to this incredible project and is impressed by IB students' initiative and responsibility.
You can now read "Hearts and Wings" online on the Haileybury Astana website!