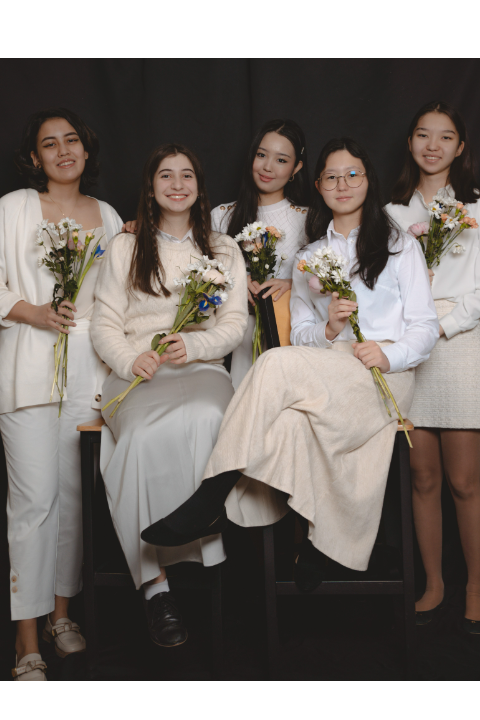 "KNAMM" Art Exhibition
On the 9th of March, Haileybury Astana Art Department opened the doors to the 'KNAMM' Art Exhibition which was held by Year 13 IB students. The word "KNAMM" means "come to us" in Russian, and is also an abbreviation of the names of the students who organised the exhibition: Kamilla, Naira, Anar, Merei and Maria.
The girls talked about their artworks and what inspired them at the opening ceremony. Then, guests were invited to view the installations in the Digital Hub.
⠀
We were excited to host the local art community at Haileybury Astana. We express our gratitude to Dr Leyla Mehat, Associate Professor of Painting and Sculpture at the Kazakh National University of Arts, Saniya Rakhanova, Head of the Intellectual Space 'Jana Qazaqstan', Baurzhan Sagiyev, Art Director of the TSE ART Destination, Diana Mussergaliyeva, Director of Festival Committee for 'Astana Stars' and Darya Shvaleva, International Visual Artist and Printmaker, for supporting our IB students.
⠀
One of the exhibition hosts, Anar, had previously received an offer to study Digital Art at ARTFX in France.