Haileybury Astana Model United Nations Conference
The deadline for delegate registration is January 30, 2020. Please complete the form here.
Haileybury Astana Model United Nations
Haileybury Astana Model United Nations is a Model UN conference hosted by Haileybury Astana School, one of the best British schools in Central Asia. HASMUN is an educational simulation of a United Nations conference, where delegates represent different assigned countries, advocate their policies, and debate real-life global issues.
This year's theme is: 'A voice of peace for a secure tomorrow'
Our aims are:
- To be accessible to all young people regardless of background, experience, or belief.
- To raise the levels of political, social, and cultural understanding among young people
- To inspire young people to genuinely engage with global problems.
- To empower young people to find solutions to weighty conflicts, significant problems and global challenges
- To encourage debate, active discussion, and negotiation as the vital means of solving problems.
- To build up a generation, which cares about the future of the world.
We will take part in the UNHCR Refugee Challenge, sponsored by the UN Refugee Agency. A special committee, the UNHCR, was created to address the global refugee challenges and issues.
We look forward to welcoming you to our HASMUN I 2020.
Together, we can build the future we want!
Day 1: Friday
| | |
| --- | --- |
| Time | Event |
| 8.00- 8.30 | Registration of delegates |
| 8.30 - 9.00 | Meet the chairs |
| 9.00-10:00 | Opening Ceremony |
| 10:00-13:00 | Committee Session 1 |
| 13.00 - 14.00 | Lunch |
| 14.00 - 16.45 | Committee Session 2 |
| 16.45 - 17.00 | Snack break |
| 17.00 - 19.00 | Committee Session 3 |
Day 2: Saturday

| | |
| --- | --- |
| Time | Event |
| 9:00-12:00 | Committee Session 4 |
| 12:00-13:00 | Lunch |
| 13.00- 16:00 | Committee Session 5 |
| 18.30 - 21.30 | Social |
Day 3: Sunday

| | |
| --- | --- |
| Time | Event |
| 9:00 - 11:30 | Committee Session 6 |
| 11..30-12.00 | Informal session |
| 11:30-12:30 | Closing Ceremony |
HASMUN I 2020 is a 3-day event held at Haileybury Astana School. The schedule of events is as follows:
What is HASMUN?
HASMUN is a Model United Nations Conference where participants simulate United Nations itself and discuss upon global issues. For more information visit the Homepage
Where will HASMUN be hosted?
HASMUN will be hosted at Haileybury Astana School, Nur-Sultan, Kazakhstan.
What is the cost for participation?
The cost is 6,000 KZT ($15) per delegate; however, in order to ensure our MUN is truly accessible to all this is a suggested amount. Delegates are encouraged to pay what they can. The MUN conference will include all meals on Friday, Saturday, and Sunday, delegate bags, and all materials needed for the conference. The chairs and supporting staff are not required to pay any fees.
What age of pupils is your conference aimed at?
High school and middle-school students are welcome to participate. We aim at students aged from 12 to 18.
What if I am new to MUN?
We strongly encourage all those hesitating to attend their first MUN conference to register and take part in our event. In order to make our sessions fruitful and engaging we welcome new and experienced MUNers. Do not be discouraged to participate, as we will provide detailed study guides for every committee with areas of further research, well-explained rules of procedure, and other support materials. Moreover, during the conference, our chairs and co-chairs will be more than happy to respond to any concerns or inquiries.
What should I bring to the conference?
All necessary materials, including meals, stationery, notes, etc. will be provided. However, we strongly encourage all delegates to bring their electronic devices (laptops and smartphones), as these will be needed when drafting working papers and resolutions and reference to study guide and position papers.
What is the dress code?
Participants are expected to dress formally during sessions and ceremonies, as MUN is a formal simulation of the UN conference. Business smart is expected from all delegates and chairs.
How can I reach you through social media?
Instagram - coming soon!
What is the official language?
The official language is English
Do I need to send a position paper?
As a delegate, you are required to submit a position paper. The deadlines for submission will be announced closer to the event. Delegates, who failed to submit their position papers will not be eligible for awards.
Security Council :

Nuclear Disarmament, Arms Control and Non-Proliferation





General Assembly:

Advancing Responsible State Behaviour in Cyberspace in the context of International Security





ECOSOC:

Climate Change and Implications for Prevention





World Health Organization:

Addressing Vaccine Hesitancy





UNHCR:

Climate change and forced displacement





UNICEF:

Child Refugee and Migrant Crisis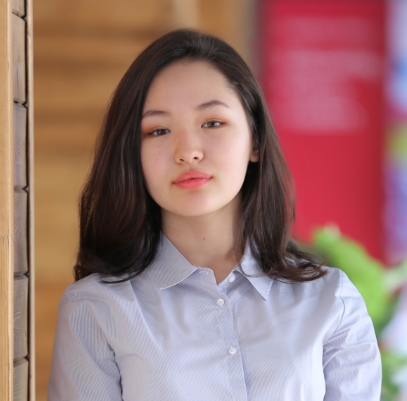 Zhaniya Murzalina
Secretary General
zmuralina@haileyburyastana.kz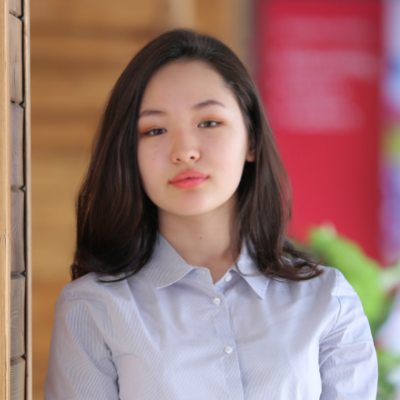 Zhaniya Murzalina
Secretary General
zmuralina@haileyburyastana.kz
Diana Ryazanova
Deputy Secretary General
dryazanova@haileyburyastana.kz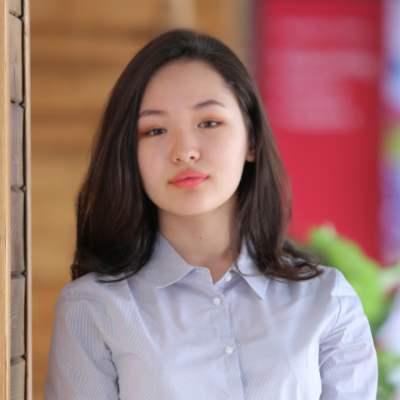 Zhanerke Zhumash
Director of Administration
zzhumash@haileyburyastana.kz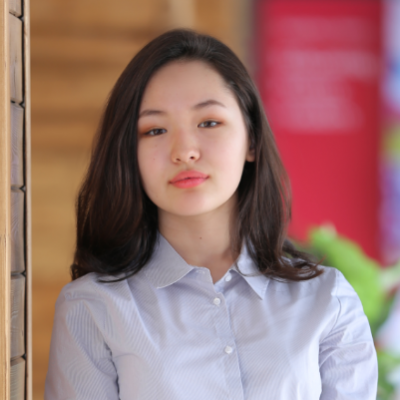 Ademma Zhuman
Director of Communication
azhuman@haileyburyastana.kz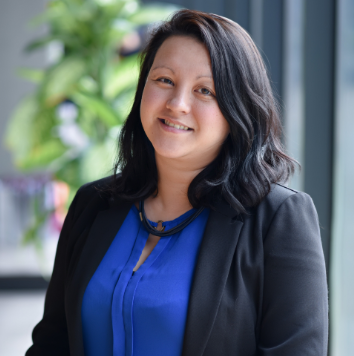 Ms Rachel Breckon
MUN Director
r.breckon@haileyburyastana.kz