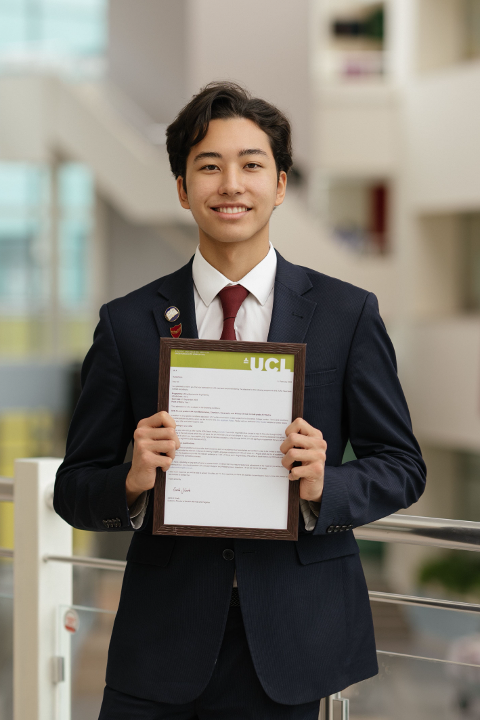 Great news to share with you all! Alinur has been offered admission to four prestigious universities to pursue his passion for Bioengineering.
He has received offers from Loughborough University with a 25% scholarship, University College London, Sheffield University in the UK, and the highly respected University of California Los Angeles (UCLA) Samueli School of Engineering in the USA.
Alinur is an outstanding student who has put in a tremendous amount of effort and dedication to achieve such incredible offers. We are immensely proud of him and would like to wish him all the very best as he embarks on this exciting journey.
Bioengineering is a rapidly evolving field that combines biology and engineering to develop innovative solutions for a wide range of medical and healthcare challenges. These offers will provide Alinur with the opportunity to learn from some of the best minds in the field, gain valuable skills, and hands-on experience that will prepare him for a promising career in the industry.
Alinur has been an outstanding leader as the School Captain. He has demonstrated exceptional leadership skills and has been an excellent role model for his peers. Alinur has dedicated himself to the betterment of the school and has worked tirelessly to promote a positive school culture.
We are immensely proud of Alinur and the remarkable achievements he has accomplished both as a School Captain and as a student. His dedication, hard work, and passion are truly an inspiration to us all. We are excited to see where his future endeavors take him, and we know that he will continue to excel in all that he does.
We are thrilled to see where this journey takes him and look forward to celebrating his future achievements. Alinur, congratulations on this incredible accomplishment, you have truly earned it!
#ExcitingAchievement #BioengineeringPassion #OutstandingStudent #LeadershipSkills #ProudSchool #PromisingCareer #BestMinds #InnovativeSolutions #PositiveSchoolCulture #DedicationAndHardWork #Inspiration #FutureSuccess #CongratulationsAlinur