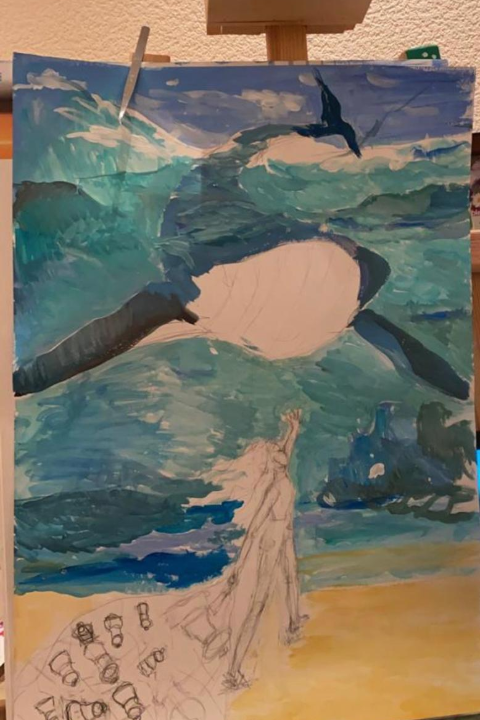 Latifa has won the Key Stage 2 category of this year's COBIS Art Competition! Latifa has shared her inspiration for the painting and prepared an amazing video for us! We wish you future endeavors!
Actually there were two this year in different categories.

The theme was "Today's actions affect tomorrow's world" and all COBIS schools were invited to enter pupils' work, from across the world.

Last year one of our pupils Xiang Tao Chen was the overall winner for Key Stage three (year 7-9) for all participating schools across the world.
This year again we had global winners!- Ailin Utemuratov in Reception was the global winner for Reception and Early Years across the world, and Latifa Ibragimova was the winner for Key Stage 2 (years 3-6 across the world).
That means the Key Stage 1 is the only category left Haileybury Almaty pupils haven't been world winners in! Goals for next year! Incredible gifted talent in Art from these pupils to stand out on a world stage for art on this scale, mixed with an incredible amount of hard work from the ALL the participating pupils, ensuring the school selection for submission was extremely high.