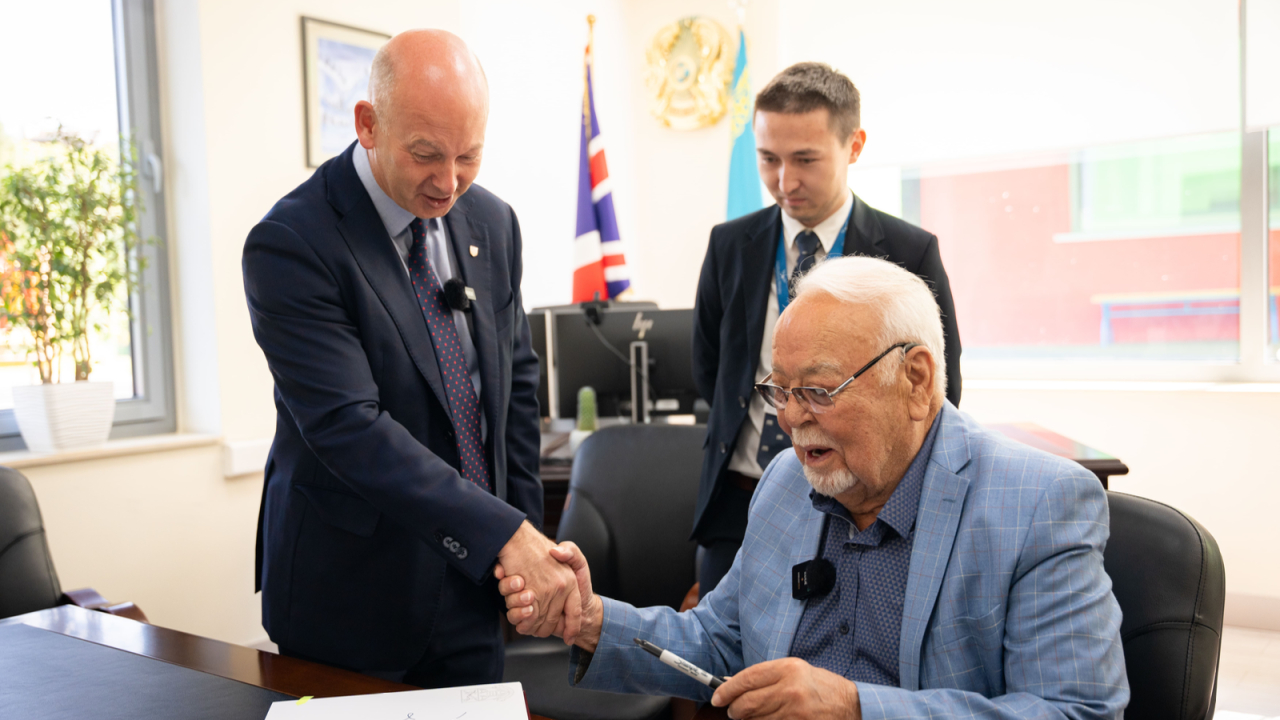 Yesterday was a day to remember at our school as we had the incredible privilege of welcoming a true inspiration, Asanali Ashimov!
As a professional actor, national artist, and film director, Mr. Ashimov has played a pivotal role in shaping the film industry of Kazakhstan over the past 50 years.

Our pupils had the amazing opportunity to learn about the fascinating world of Kazakh cinema, its history, and its evolution, thanks to his insightful talk.
Meeting with Asanali Ashimov allowed our pupils to gain a deeper understanding of their own culture and to appreciate the immense talent that has contributed to our cinematic heritage. We were captivated by his wisdom, passion, and unwavering dedication to the art of storytelling through film.

Thank you, Mr. Ashimov, for sharing your inspiring journey with us.