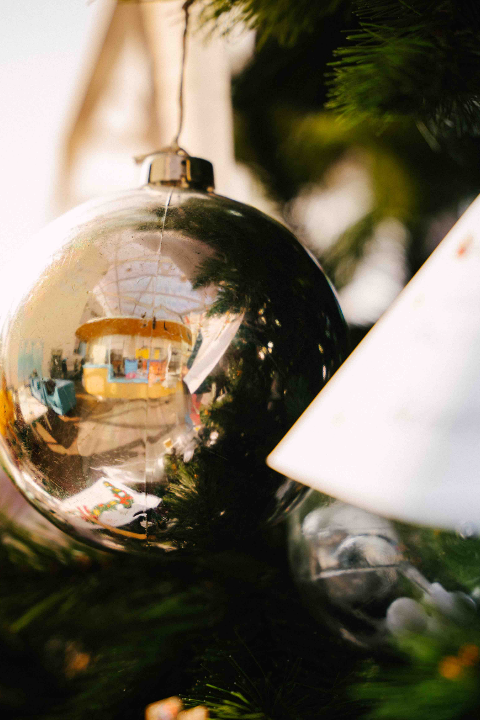 As the holiday season approaches, it's that time of the year when we come together to make a difference in the lives of those less fortunate. The Solnyshko House, a home for children and the elderly, holds a special place in our hearts, and we invite you to join us in creating a memorable New Year celebration for its residents.
Our dedicated students, both in the Junior and Senior schools, have been working tirelessly to prepare for this heartwarming initiative. They have been busy translating the heartfelt wishes and adorning the "giving tree" with New Year's wish cards handwritten by the Solnyshko House residents.
Here's how you can get involved and spread some holiday cheer:
Visit the main reception area where you'll find the "giving tree." Select a wish card that resonates with you and take it.

Fill out the card beneath the wish with your details to let us know it's taken. Leave the card on the tree.

Purchase a thoughtful gift that fulfills the resident's wish and wrap it, making sure to include a gift tag with the recipient's name and surname on the outside.

Bring the wrapped gift to the reception desk by the 6th of December.
Our Senior School students on the House Charity Committee will take care of the rest. They will deliver these gifts to the Solnyshko Home in early January, ensuring that the residents receive your warm wishes.
To ensure that this initiative remains inclusive, please note that the total amount spent on gifts should not exceed 25,000 tenge. Moreover, if a resident's card requests fruits, kindly refrain from purchasing them, as they may not stay fresh by the time they reach the home. Instead, you have the option to donate cash, which will be used to buy tea, coffee, honey, nuts, dried and fresh fruit, as requested by the residents. If you prefer, you can also contribute money, we will personally go shopping on your behalf.
We are deeply grateful for the support and generosity you have shown in the past. Your kindness has made a significant difference in the lives of Solnyshko House residents, and we look forward to once again making this holiday season a bright and joyful one for our extended community in the Solnyshko Home.
Let's come together and make this New Year truly special for those who need it the most. Your kindness, no matter how big or small, will bring immense joy to the hearts of the Solnyshko House residents.
Thank you for being part of this wonderful initiative and for making a positive impact in our community.