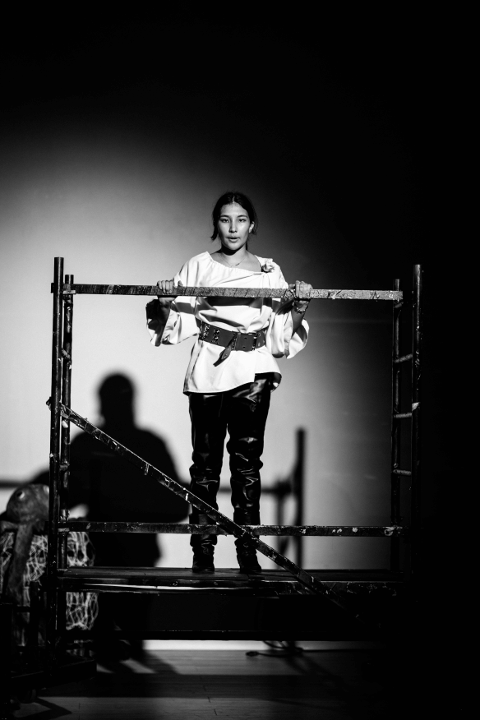 Last week, the Haileybury Almaty community had the pleasure of experiencing a captivating stage adaptation of Robert Louis Stevenson's classic tale, Treasure Island.
The production was a collaborative effort, involving many talented pupils who worked tirelessly to bring this ambitious play to the stage.
Drama teacher, Jenny Burgess, expressed her pride in the production, saying, "It has been a huge amount of work, involving many people, to bring this ambitious play to the stage. We're thrilled to see the story come to life and believe audiences enjoyed it every bit as much as we enjoyed rehearsing it."
The Treasure Island adaptation was a remarkable achievement, captivating the audience with its impressive set design, striking costumes, and electrifying performances by the cast. The adaptation brought the well-loved story to life with dynamic choreography, enthralling sound effects, and creative lighting that added an extra layer of depth and emotion to the production.
The play was an opportunity for Haileybury talent to showcase their skills, with the cast featuring a diverse group of actors, both experienced and novice. Their dedication to the craft was evident in the powerful performances that they delivered, leaving the audience spellbound.
The play was a truly collaborative effort, with Jenny Burgess and her team working tirelessly behind the scenes to create a seamless production. The team's dedication to the production was evident in the intricate set design and inventive use of lighting and sound to transport the audience into the world of Treasure Island.
The show's success was made possible thanks to the support of the Haileybury community, with audience members lauding the production's creativity, energy, and overall quality.
The adaptation of Treasure Island was a remarkable achievement that highlighted the exceptional talent of the local community. We look forward to seeing what future productions from this talented group will bring.
Let's all join in celebrating the success of the Treasure Island adaptation and applaud the hard work and dedication of the talented individuals who brought the story to life on stage.