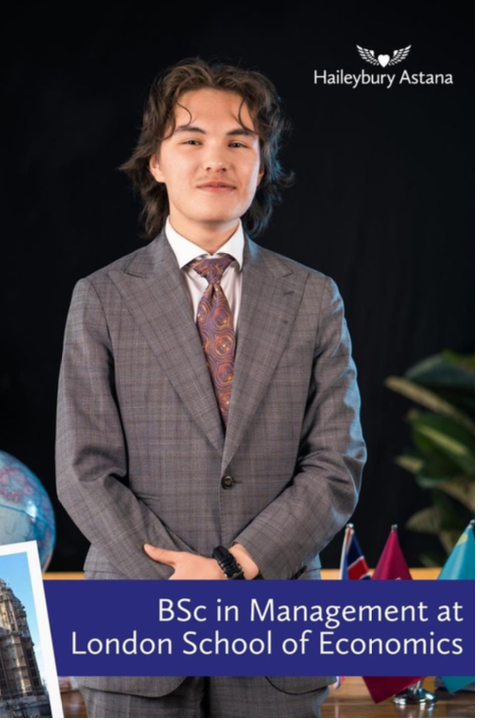 University Offers | London School of Economics and Political Science
One of the Haileybury Astana's graduates, Akhmet, after taking a gap year, has received an offer from the London School of Economics and Political Science (LSE). Akhmet achieved one of the top IB results from the 2022 graduation cohort, with a score of 42.
With a score of 42 out of 45 in the IB DP exams, Akhmet was one of the top-scoring graduates from his cohort. Not only an outstanding candidate from Haileybury Astana but having a score of 42 means that he is in the top 2% of all IB takers. Congratulations to him for such an amazing achievement.
Akhmet over the years at Haileybury was a very prominent student who took part in many activities. Whether it was for charity, volunteering, or organizing events, Akhmet always did everything to represent the school properly, as well as improve his abilities.
Akhmet took part in the organisation of a charity online gaming tournament during COVID, helped out at a local cat shelter, was a co-organiser and idea giver for the very first ever TEDx conference at Haileybury Astana and a main organiser of a MUN conference held at Haileybury Astana. Akhmet was truly a valuable asset to our school.
We are extremely proud of Akhmet and wish him all the best in his future endeavours!