Haileybury Astana Celebrates its IB Diploma Programme 5-year anniversary!
We are honoured to celebrate our 5th anniversary as an International Baccalaureate Diploma Programme School. We would like to express our sincerest gratitude towards our teachers, pupils and parents for their hard work, dedication and contribution to creating a better world through education.
The International Baccalaureate Diploma Programme is a rewarding and academically challenging programme for pupils aged 16 – 19 that prepares students for university life and beyond. As an IB World School, we strive to raise a generation of future leaders, who will be able to perform better academically and excel at university. Our main goal is to raise global citizens equipped with the necessary skills, which will be in demand in the future.
This exhilarating course opens a variety of possibilities for young people. Students undertaking this rigorous programme seek a broad range of views. They research and analyse given knowledge and reflect on the experiences provided. Our IB teachers encourage students to collaborate and use different sources of reliable information. Combining a spectrum of resources helps young people to overcome limitations and broaden their horizons.
If you would like to learn more about IB Diploma Programme at Haileybury Astana, please click on the button below.
About the IB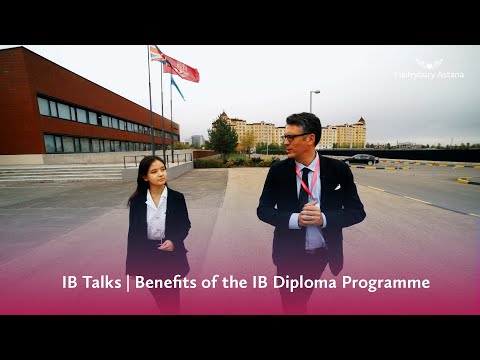 IB QA walk with Headmaster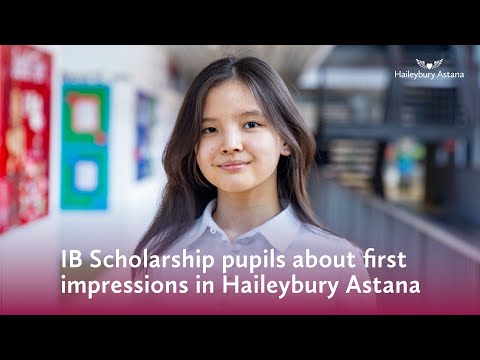 IB Scholarship students about their first impressions in Haileybury Astana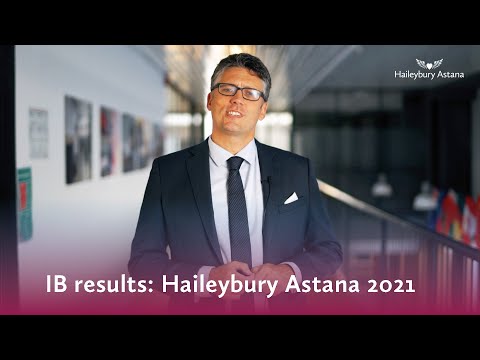 IB results: Haileybury Astana 2021