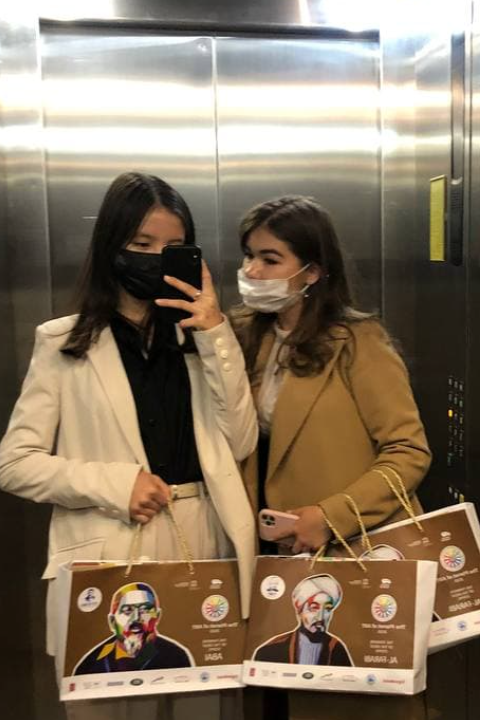 Last week Y13 students Aigerim and Kamilla volunteered for the UNESCO organization. In the previous academic year, they were the initiators of the UNESCO Club in Haileybury Astana.
By creating this club, they aimed to encourage volunteering and various educational activities in the school community.
During this volunteering journey, they visited several embassies to deliver packages from the UNESCO organization. These packages contained books with artworks of students and members of the UNESCO Clubs in Kazakhstan. Artworks were created to celebrate the 175th anniversary of Abai and the 1150th anniversary of Al-Farabi in 2020.
UNESCO produced these packages to introduce Kazakh culture and its values to foreign ambassadors. These artworks represent Kazakh culture, poets and philosophers. This way, the organization intends to raise awareness of Abai and Al-Farabi and their impact on Kazakh culture.
Aigerim and Kamilla gladly volunteered to take this responsibility, as they wanted to help the organization spread knowledge about the Kazakh culture.