It is an unlikely spot for a first job abroad, but Simon Mills' love of the outdoors made a headship in Kazakhstan an appealing prospect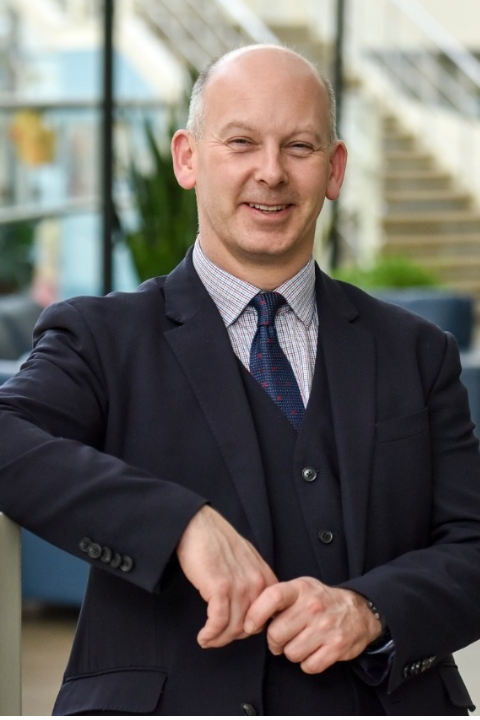 As a geographer and fan of outdoor pursuits, Simon Mills is enjoying his new role as headteacher of Haileybury Almaty, a British curriculum school in Kazakhstan. The soaring Tien Shan mountains are 20 minutes away and Almaty is a modern and liveable city. Since arriving last year, he says he has become "quite smitten with the place".
But, he admits, before coming he knew very little about the country, which is the 9th largest in the world.
"I read geography as a degree and I'm not sure I could have placed Kazakhstan accurately on a country world map, or any of the other stans for that matter," he says.
While Sacha Baron Cohen's Borat may have done something to raise awareness of the region, the country's fuzzy status in the European consciousness requires him to go the extra mile "selling" the region to prospective employees.
"When you are recruiting new staff you have to kind of explain what the context is, I spend a lot of time doing video work just to let people see that it's a really modern, normal city…I didn't know what it was before I came and I have to say I've really been smitten by the place. Location and lack of locational knowledge can be a challenge."
"This is not a headmaster who is afraid of chilly adversity."
But clearly, Mills has the skillset: he spent the very start of his career in sales and marketing at BP, and taught geography before going on to lead Lomond School in the west of Scotland. More recently he led Robert Gordon's College in Aberdeen.
This is not a headmaster who is afraid of chilly adversity. Indeed, he appears to thrive on it. In recent times, adversity has come in the form of a global pandemic, which he says Haileybury Almaty has faced head-on from the start. Online provision was up and running very quickly in spring last year, and the secondary pupils are now largely back onsite having been online in the autumn term. The primary pupils are back in "real-life" lessons too.
Things appear a little more positive than the somewhat dire situation in the UK, and Mills continues to be upbeat.
"I'm quite optimistic about 2021. Somebody once said school leadership involves reservoirs of hope."
Indeed, he sees the switch to online learning as "really good for us as a profession".
"There's been a lot of digital growth, and there will still be hybrid teaching well after Covid is wrapped up," he says.
In terms of his 700 pupils across the 3 to 18 age range, he is happy with how they have developed under the remote learning arrangements.
"We still think we're at the right place with progress. Inevitably, some children go 'camera off' and can slide under the radar a bit more easily – you do need to have them in front of you."
While the timetable of lessons is intense, staff are encouraged to mix up their lessons and provide off-screen tasks and activities.
"You've got to be a bit more sensible about it, otherwise people just give up and they can't get through it," he says.
Mills is supported through these and other challenges by his six-strong leadership team, managing a total of 124 teaching staff.
"There is lots of diversity and you've got a number of families who are now global in their ambition."
They are working to develop a number of aspects of provision, including leadership skills and character education. The school is part of the Global Teaching Labs programme which involves undergraduate students from the Massachusetts Institute of Technology coming to the school for three weeks. They teach courses in Stem subjects that complement the existing curriculum. A key aim is to provide role models who can develop pupils' ambition to aim for a world class university.
Mills is also a fan of the Duke of Edinburgh International award which gives the chance for pupils to go out of their comfort zones and challenge themselves. Haileybury's is the biggest scheme in Central Asia.
Indeed, these programmes are what he hopes will help his 700 pupils to realise their dreams of attending top universities abroad and returning to Kazakhstan to make a contribution to the country. As Almaty is situated on the Silk Road, Mills believe cultural tolerance in Kazakhstan is "very high".
"There is lots of diversity and you've got a number of families who are now global in their ambition," he says, pointing out that pupils have attended Yale, Columbia and NYU.
"These young people want to come back to Kazakhstan and help it to become even more of a nation so it's an exciting project," he says.
On the academic side, Mills is developing a five-year plan for High Performance Learning, a way of approaching education that presumes every child can operate at a high level given the right circumstances.
Although the overall independent school market locally has calmed down due to Covid, Mills is also keen to grow the sixth form from 60 to around 80 and plans are afoot for nursery and early years provision.
"The market is always changing so we have to keep upping our game year on year."
As the first UK independent school in Central Asia, founded in 2008, the school enjoys a strong reputation. Its sister school, Haileybury Astana, situated in Nur-Sultan —the newly renamed capital of Kazakhstan — opened in 2011.
"The pandemic has quietened everything down, there's been a loss of confidence as some businesses have had to retrench a bit," says Mills.
"We've maintained our share but I'm not complacent, there are newer competitors who have joined the market some at a lower price point. The market is always changing so we have to keep upping our quality game year on year. The market will continue to change as the middle class grows up."
So it is clear Mills is looking forward to the leadership challenge over the next few years. But could he not have taken on a headship in another UK school?
Yes, but Mills has a lust for life – and skiing – that he is keen to embrace. The move was partly prompted by the last of his three children leaving home, but also by a colleague who was suffering from cancer.
He says: "This made me realise if you delay your travel dreams, you may never get there. That was pretty much a dazzling light moment, that actually life is for living right now, don't leave it for 10 years and retire, do it while you have energy, health and enthusiasm.
"And I haven't regretted a bit of it."